"Outside of a dog, a book is a man's best friend.  Inside of a dog, it's too dark to read."
–Groucho Marx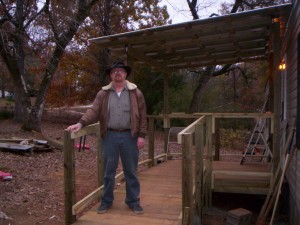 Here are some of the books I have recently reviewed and recommend to others. If you have a suggestion, or want me to review your book, contact me via email.
Uncommon Pursuits: Poetry by William Ogden Haynes
My rating: 5 of 5 stars
I just completed "Uncommon Pursuits" by William Ogden Haynes, and I thoroughly enjoyed it. The poetry goes down like a glass of port, followed by a shot of wry.
Although it made me think, it was not the dense poetry I expected. The writing style is light and playful.
There is humor, wonder, and melancholy, and the emotions he stirs in his readers often overlap. In "Autopsy," a gardener accepts death but is not so resigned to it that she loses faith that life might spring forth again, under changed circumstances.
Each poem and short story has a shock or surprise, and it's well worth the effort to dig to the bottom of the box to find it.
Haynes explores life struggles, turning over rocks–sometimes to expose a delightful salamander, and sometimes feeling the sting of a scorpion.
He draws our gaze to the seasons, and our palates to the seasonings, of life.
This is a great read. You will like it.
There is also a review of my book done by Richard Blake for Reader Views. Check it out. 
Recommendation: Addicted to Books reviews
I highly recommend AddictedToBooks.com to sort out what you want to spend your time reading, and to authors who want to get quality exposure to new readers:

Interact with them on Facebook:

Whisper Tweet nothings into their ear:
@AndyHerrera2797

padding-right: 20px">
The Queen's Envoy by Lord David Prosser
My rating: 5 of 5 stars
I enjoyed this witty and entertaining book very much. It has action balanced with the warmth of good friends and family around the hearth. The protagonist manages the unexpected twists of his duties with a grace that actually contributes to his triumph over those situations, while he suffers antagonist Oscar's onslaughts.
The journal format lent itself to this string of tales, blurring the line between fiction and nonfiction. If I had a special mission, I'd choose Lord David's chuckling, discreet approach over 007's antics any day–which helps make these tales believable. This is the first of Lord David's books I have read, but I will be reading more of them. Well done!
View all my reviews

The Hitchhiker's Guide to the Galaxy by Douglas Adams
A strip joint waitress at Mobile's Lucky Lady Lounge named Margaret gave me a soiled copy by in 1982. It was a treasured hardback edition that I passed along to a dear friend because it meant so much to me.
The Hitchhiker's guide series tickles the funny bone, stirs the imagination and is just plain fun.
When a young Ensign showed up for her first day at her new duty station, I could tell she felt over her head. When I inquired about her furrowed brow, she said she didn't know where her towel was. To which I replied, "Haven't you even READ The Hitchhiker's Guide!? She relaxed and that set off a great working relationship that has lasted.
The other reason I like it is that one of the very first automobiles I can recall riding in was my Dad's 1961 yellow and white Ford Prefect. It was powered by a small Ford tractor engine, and the car resembled a potato, but the memories of it are sweet.
This is one of the most imaginative books of the 20th century.
View all my reviews

Run with the Horsemen by Ferrol Sams
Even though I grew up in rural Georgia thirty years later than Dr. Sams, I could identify with many of the Southern idiosyncrasies.
The book started off slow, but the time he spent building the scenes and characters was very worthwhile.
The book was tender, touching, and funny. It made me quite homesick.
I received the book from a neighbor in a tiny Alabama town who loved it, and after I'd read it, i discovered that my Dad had given me the same hardback in a stack of books a month earlier…because Dr. Sams had been his family physician in 1958 in Fayetteville, Georgia. Plus Dad liked the book.
The book was so good that I located Whisper of the River and devoured that one, too.
View all my reviews

Be The Flame by Marian Carcache
My rating: 5 of 5 stars
I very much enjoyed this book and would recommend it. I especially enjoyed the use of tone in their writing as they captured somber moments or described humorous situations. Several stories served up a Southern flavor that cannot be replicated or imitated: there are no Quick Grits in this book. Although some have a regional flavor, the stories by these world travelers living in the South are by no means provincial. There are stories of women who dreamed of more, strived for more, but who made the most of what they had in front of them to work with. The toil and sweat in some stories hangs like a husband's work shirt flung across the back of a good dining room chair. There are stories of quiet and unrequited love, passion and tragedy. Those stories are balanced by tales of joy punctuated by keen wit. "The Moon and the Stars" even reminded me of an Edgar Alan Poe story. Well done, ladies.
View all my reviews

I Talk Slower Than I Think: An Antidote to Helicopter Parenting by C. D. Bonner
My rating: 5 of 5 stars
Reviewed by Richard R. Blake for Reader Views:
In I Talk Slower Than I Think, author C. D. Bonner shares poignant stories and unforgettable memories of growing up in Alabama and Georgia in the sixties and seventies.
He deftly weaves absorbing stories of childhood adventures, and country comedy with family humor through the use of Southern humor, touching anecdotes on parenting, and treasured memories of his youth. He incorporates snippets of history worthy of being included in American Southern literature.
The book is made up of 52 true short stories gleaned from the favorites repeated over and over again at family gatherings, told and retold over the years, to side-splitting laughter, unmerciful teasing, as well as some somber moments that draw the heartstrings tight. Bonner's sketches bring new meaning to the depth of family love and the joy that comes through meaningful friendships.
I laughed until my sides ached while reading, and continued to chuckle and smile for days later as I relived Bonner's "tongue in cheek" accounts of his family life and reflected on my own childhood foibles. I enjoyed the accounts of fun loving Pawpaw and Granny. They taught the boys lessons as they met the boys' mischief with their own pranks. Highlights for me were the tales motivated by "dares," driven by curiosity, or instigated out of sheer boredom.
I Talk Slower Than I Think by C. D. Bonner includes satire, side-splitting comedy, and emotionally-packed stories, of family love, loyal friendships, and a proud legacy of uncompromising ethics, and expressions of parental love.
View the original article on blogcritics.org
Reviewed by Richard R. Blake, for Reader Views
Read more: http://www.seattlepi.com/lifestyle/bl…